Oxymetazoline Hydrochloride (ClariClear®) Nasal Spray *previously Drixine
Oxymetazoline Hydrochloride (ClariClear®) Nasal Spray *previously Drixine
Oxymetazoline Hydrochloride (ClariClear®) Nasal Spray relieves nasal congestion due to common cold, sinusitis, hay fever or other upper respiratory allergies. It contains active ingredient oxymetazoline hydrochloride, which targets dilated blood vessels and shrinks swollen nasal passages to reduce nasal congestion. Clinical studies have shown that oxymetazoline acts within a few minutes and its effect can last up to 12 hours following treatment. It has No-Drip Technology which targets source of congestion directly without the discomfort of spray dripping down from your nose or down your throat
For doctor-prescribed, clinically-proven allergy relief that is: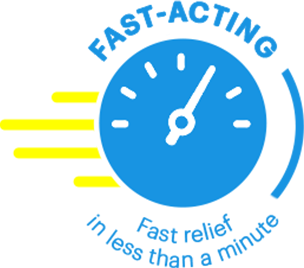 FAST-ACTING
Fast-acting relief in less than a minute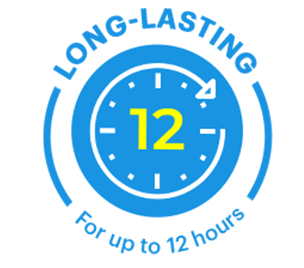 LONG LASTING
up to 12 hours of long-lasting relief
IF SYMPTOMS PERSIST, CONSULT YOUR DOCTOR.
 
BENEFITS
Oxymetazoline Hydrochloride (ClariClear®) Nasal Spray relieves blocked nasal passages due to common cold, sinusitis , and upper respiratory allergies.
ClariClear contains active ingredient oxymetazoline hydrochloride that targets dilated blood vessels and shrinks swollen nasal passages.
No Drip Technology: Targets source of congestion without the discomfort of spray dripping from nose or down the throat. 
DOSAGE
Adults and children over 10 years
2-3 sprays into each nostril twice daily
Children aged 6-10 years old

1 spray into each nostril

Do not repeat at intervals less than 12 hours
Duration of treatment should not exceed 7 days, unless prescribed by doctor.
INGREDIENTS
Active ingredient (in each 500 ml )
Oxymetazoline Hydrochloride 0.05%
WARNING
Do not use if you have ever had an allergic reaction to this product or any of its ingredients.
When using this product do not take more than directed. Taking more than directed may cause drowsiness.
Stop use and ask a doctor if an allergic reaction to this product occurs. Seek medical help right away.
If pregnant or breast-feeding, ask a health professional before use.
Keep out of reach of children.
IF SYMPTOMS PERSIST, CONSULT YOUR DOCTOR.
ASC Reference Code: B023P050622CS, B241P052422CS, B139P040522CS, B142P040522CS